13 Reasons To Give Rank Math A Try (it's free!)
It's official; I love Rank Math! I switched from Yoast to Rank Math back in early 2020, and I haven't looked back. I recommend Rank Math to all my clients, and now I'm recommending it to you, backed up with my top 13 reasons. Yes, there are more beyond these, but I'll let you discover those for yourself!
Disclosure: Articles on this site contain affiliate links. For more details, see the full disclosure.
1. Rank Math Analytics
Analyze your site's SEO performance by individual posts and pages. Rank Math let you see your best-performing posts & keywords, as well as the worst-performing, so you can see where there is room for improvements. Also, track your best and worst-performing keywords.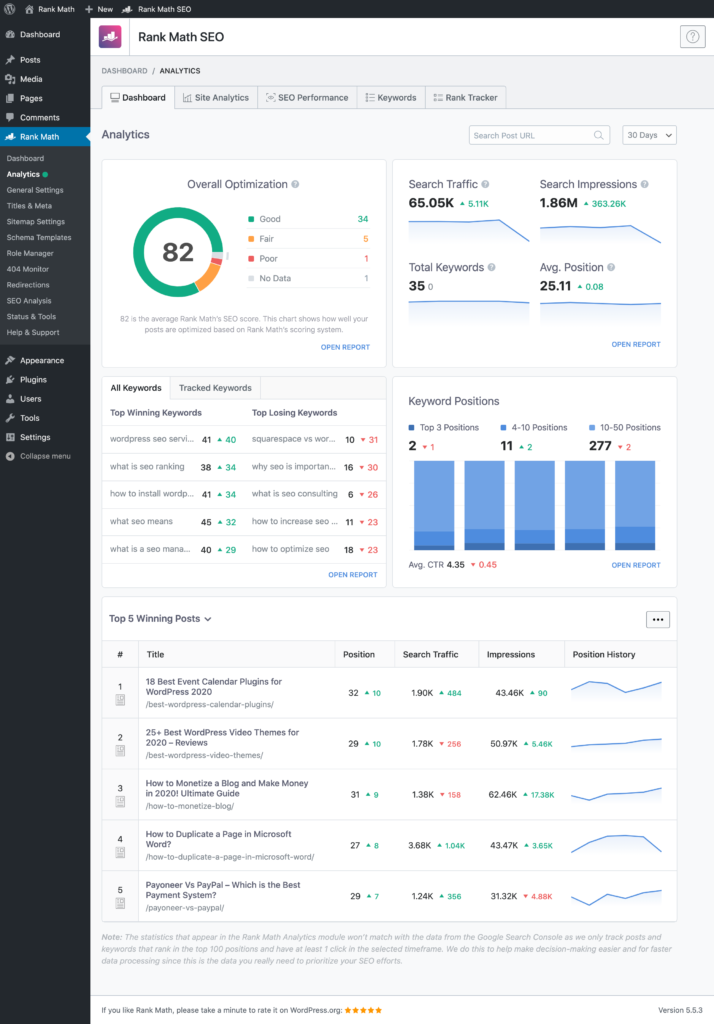 NEW A recent addition to Rank Math are email reports. This is my favourite new feature! SEO reports delivered directly to your inbox.
(Some analytics features require Rank Math PRO)

2. Automatic Video Schema Generation (PRO)
Straight out of the box, take full advantage of your video content with structured data and video sitemaps.
What if you run an existing site with a large amount of video content?
Yup, Rank Math PRO has a built-in feature to Generate Video Schema for Old Posts/Pages, available in the WordPress admin area. Just navigate to Rank Math's Status Page by heading to Rank Math > Status & Tools. Click Generate and Rank Math will begin scanning your site segments where the Auto Detect video option is enabled. It will add all relevant posts to your Video Sitemap.
3. Choose From Over 20 Schema Markup Types (PRO)
Rank Math helps you easily configure Schema Markup for your pages. Schema markup helps search engines understand your site's content better and can significantly improve your search engine rankings (compared to not using any schema markup). Search engines also use this structured data to display rich search results, allowing you better opportunities to see your content appear in Google's featured snippets. Rank Math PRO offers over 20 schema markup types.
4. Advanced Filtering for Images
Rank Math adds additional filtering options to the WordPress media library so it's extremely easy to navigate and view the images that require your attention (to easily add image alt text and titles)
5. Automate Image SEO
Although adding missing alt text & image titles individually is recommended to ensure they are relevant to the page/post content, the reality is that as busy creators, we often do not do this for every single image on our sites. Fortunately, with Rank Math's solution, you can automatically do this, with the alt values being dynamically populated based on the focus keyword(s) you've set for your post.
6. Watermark Your Images (PRO)
Rank Math PRO makes adding watermarks to your sharing images a piece of cake 🍰
Simply navigate to Rank Math > Titles & Meta > Custom Image Watermarks
7. Advanced Post Filtering
Rank Math also adds additional filtering options on your Posts page (and Pages), making it super easy to find posts with characteristics such as poor SEO scores, no focus keyword, etc.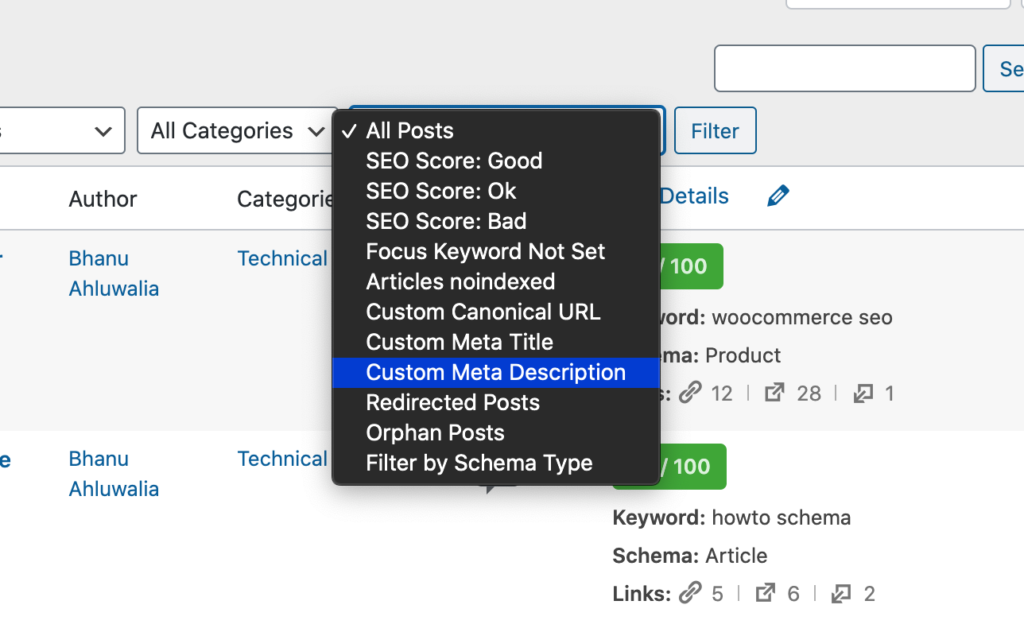 8. Bulk SEO Actions (Index, Noindex, Redirect)
With Rank Math's bulk edit actions, you can select multiple post/pages to noindex, index, nofollow, and more without having to spend ages jumping back and forth into the edit page for each page or post.
9. Automatically 'Noindex' Paginated, Archive, Search Result Pages
If you prefer your paginated pages (e.g. the continuation pages of search results or archive results) not to appear in search results, Rank Math has the answer to your problem. A setting to automatically 'noindex' paginated pages, search results and archive pages so that Google is instructed not to index those pages.
10. Instant Indexing for Bing And Google
So the top search engines are informed immediately when you publish new pages and post. This doesn't mean you'll instantly appear in search results but is designed to nudge the search engines to check your site for the new posts sooner.
11. Native Integrations with Both Divi & Elementor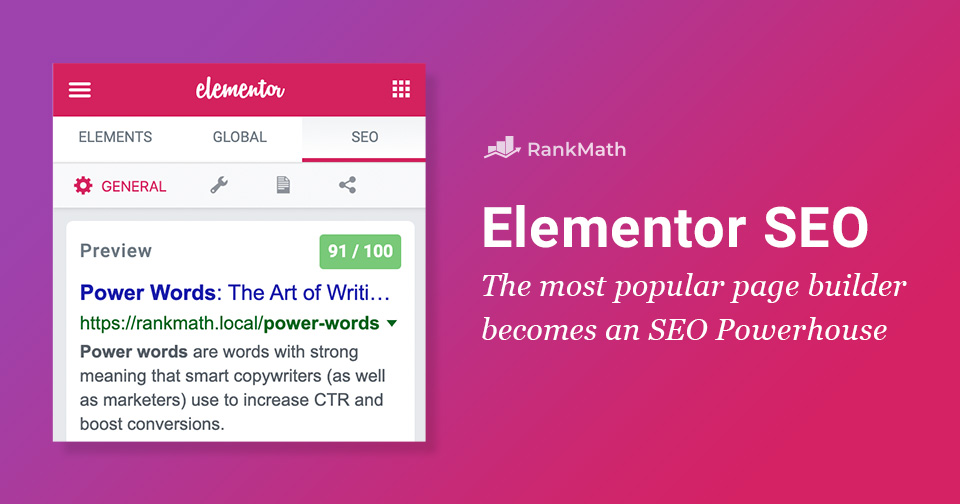 If you're using the Divi Theme or the Elementor Page Builder, you'll be happy to know that Rank Math works with these so you can complete all your SEO within the Divi or Elementor interfaces.
12. WooCommerce SEO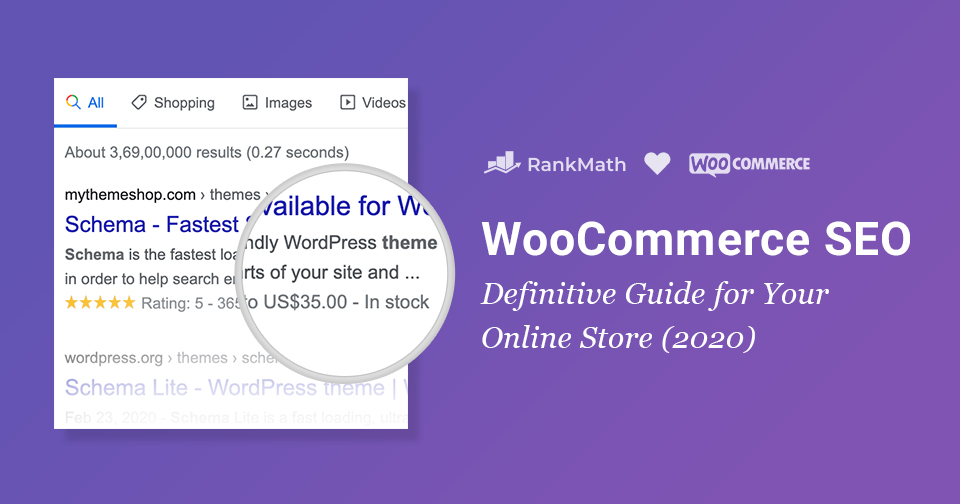 Ever been told by Google that your structured data is Missing Field 'Brand'. Rank Math fixes this by letting you assign your brand within the structured data.
Rank Math can also help you 'noindex' hidden products and make your product permalinks even prettier by removing the category base.
From this…
/product-category/accessories/socks/
To this…
/accessories/socks/
You just saved 17 characters in your permalink!
13. Import Your Existing Settings
If you're worried about moving from another plugin and losing all your settings, fear not! Once again, Rank Math has you covered. It has a super easy-to-use setup wizard, and you can migrate your settings from other plugins such as Yoast SEO, SEOPress, All In One SEO Pack and WP Schema Pro.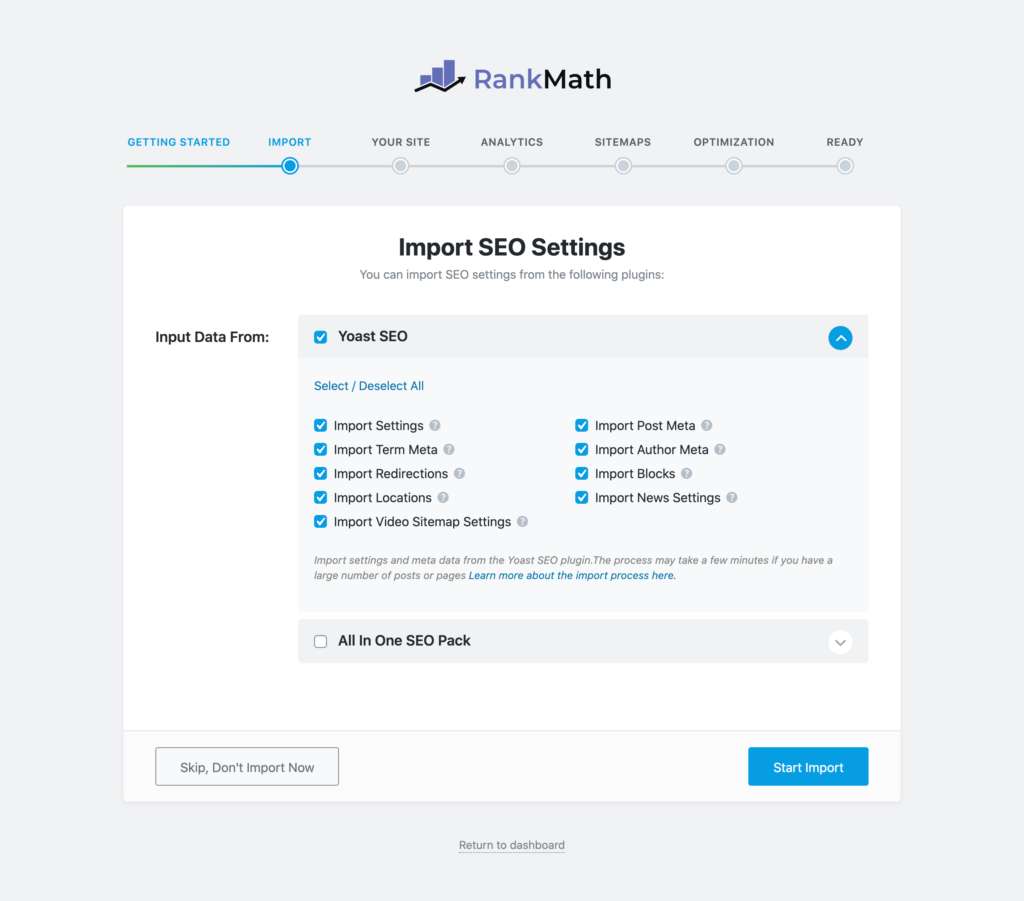 Found this article useful? Say Thanks with a Pin 📌