Why use a Business Account for Instagram?
Why not just use your personal Instagram account for your business? There are several benefits to setting up a separate Instagram business account when using social media to market your business.
Business profiles provide more information about the business, the industry, a location address, and a contact button (with options for telephone or email). Having this additional information in your profile makes you appear more professional and allows additional ways to be contacted other than just DM's.
Also, as a part of your Business account, you will get access to analytics, this gives you insights into the performance of your posts, who is engaging with them, whether your posts perform better or worse on certain days or times during the week.
Once your following surpasses 10,000 you also get additional features like being able to add swipe up links to your stories. This can be a great way to link out to new content, products and services that you are offering on your website or elsewhere online outside of Instagram.
With an Instagram business account, you can now create 'shoppable' posts. After a little setup, you can tag your products in your feed posts so that people can purchase them. Hey presto, your feed just became an online shop!
A business account also offers the convenience of being able to plan and schedule your posts ahead of time using social media scheduling tools such as Tailwind.
RELATED: How to use Pinterest & Tailwind to Increase Traffic to your blog.
How To Create an Instagram Business Account
To open a business account, you must first open a personal account and then switch this to a professional account. There are two types of professional accounts available on Instagram: Business and Creator.
Business Account – This is best for businesses, freelancers, and designers.
Creator Account – This is best for influencers, artists, and celebrities.
This guide assumes you have already downloaded the Instagram app and created a personal account.
Go to your profile and tap the menu button in the top right-hand corner.
Tap Settings.

For some accounts, the Switch to professional account option will be listed directly under Settings.

Tap Account.
Tap Switch to professional account or Add new professional account

Some accounts may only see the Switch option.

Tap Business

or Creator, if that's more suited to you, see definitions above ⬆️

Next, you can follow the steps to connect your business account to a Facebook Page associated with your business.

This step is optional. However, it will make it easier to use all of the features available for businesses across Facebook and Instagram. It will also enable auto-publishing from scheduling apps such as Tailwind.
Note: You can connect only one Facebook Page to your business account.

Add details, such as your business category and contact information.
Tap Done.
There you have it, your Instagram business account is ready to go!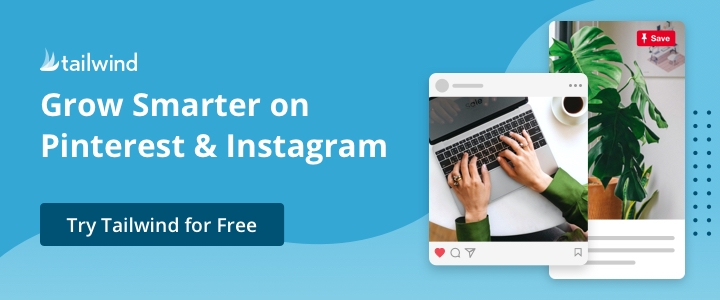 📌 Pin It